Online Mock Jury Trials
We are a global leader in facilitating online research groups using the latest technologies.
Our highly skilled team of experts can assist you through every step of your project.
Online Mock Jury Trial Platform
We offer telephone and web-enabled solutions globally. We are also an expert in managing mock jury trials focus groups and in assisting with your online jury research. Mock Jury Trials Online was created as a customizable and reliable alternative to live jury trials and legal case studies.
Our online mock trial tools and services are tailored to support the specific requirements of your unique legal project. We have a roster of services such as live online mock trial showcasing web rooms and breakout rooms, and a self-paced asynchronous online mock trial through our efficient mobile application.
Our team of seasoned professionals are significantly experienced in connecting trial consultants and online jurors in virtually every country. Your case study can be based in the U.S., EU, UK, Canada, Australia, Africa, Asia, Latin America, or the Middle East.
Civicom's Mock Jury Trial Service
Mock Jury Trials Online provide lawyers, attorneys, and other legal experts a solution to practice their cases, identify case strengths & weaknesses, themes and predict issues that are going to drive the real trial verdict. Just like the traditional in-person mock jury, Mock Jury Trials Online allows clients to take the jury through all court processes including presentation of arguments and evidence, and the completion of asynchronous questionnaires and surveys afterwards.
Deliberation Group

Following the presentation of evidence, we can direct your jurors into online breakout rooms for small group deliberations to better discuss your case. After a specified period of time, we can also administer polls or link out to your survey to further uncover issues from the case.
Surveys and Questionnaires

Civicom's online multi-media board, Chatterbox™, is utilized to engage mock jurors to gain honest and actionable insights for your mock trials of any size and duration. We will modify your polls, surveys, or questionnaires according to how you want them to appear to your participants.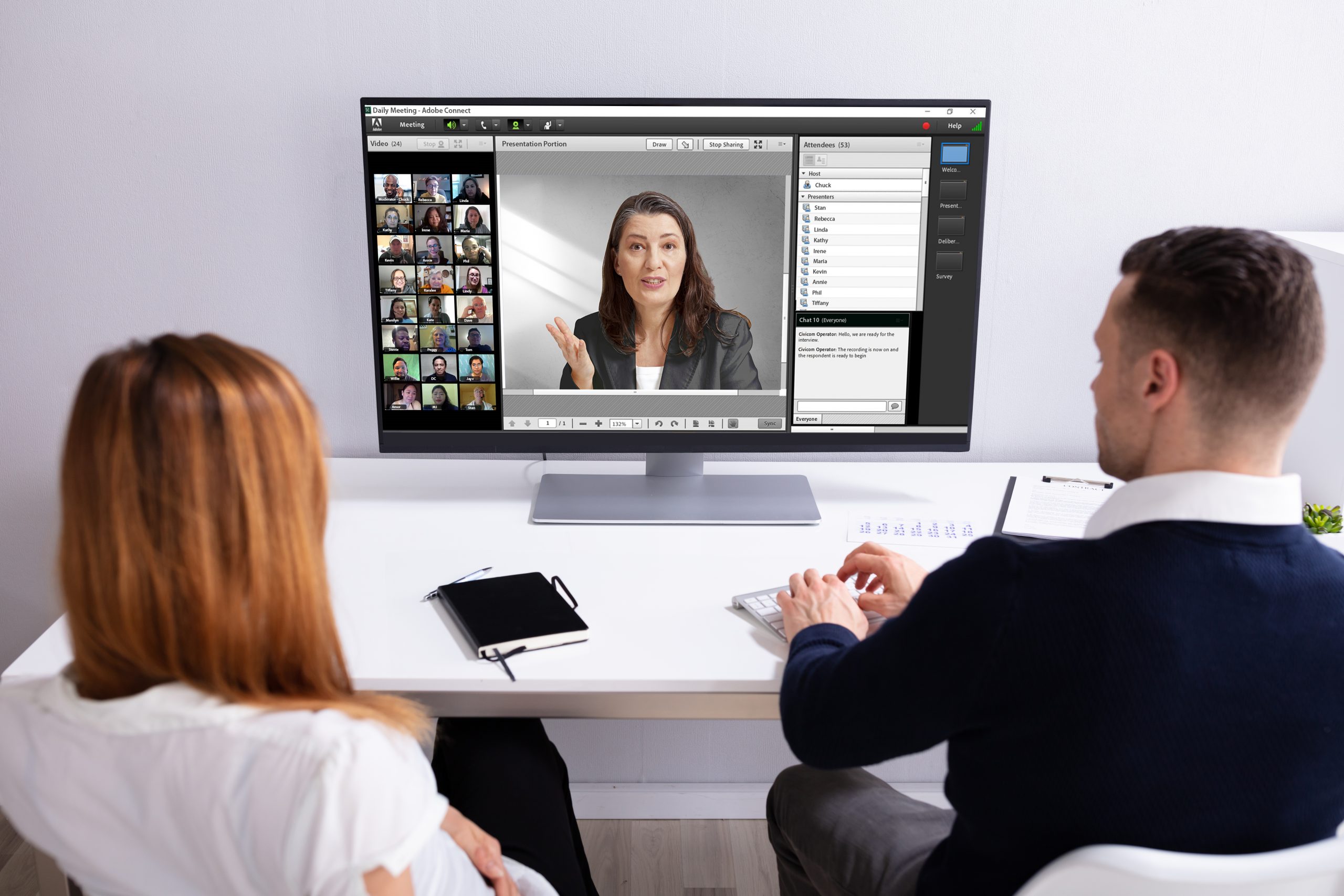 Why Choose
Mock Jury Trials Online
We've developed an in-depth understanding of the needs of trial and legal consultants. We will set up your web rooms and tech check your mock jurors and consulting staff in advance of your scheduled mock jury. We can arrange your evidence, graphics, audios and/or videos, and live presentations within your web room according to your desired specifications, and review it all with you in a moderator training session.
In addition, we can direct your mock jurors into online breakout rooms for group deliberations or have them complete a set of questionnaires or surveys for asynchronous presentations. Throughout every mock jury trial focus group, you will be assisted by our seasoned facilitators and technicians to assure your study's success.
Contact Us